The more you know us…..  the better you'll feel.
---
NI LAY NAING CO., LTD.
was established in 1993 and been serving selectively hand-picked quality Pharmaceutical products to the whole of Myanmar (Burma).NLN has an international portfolio of multinational companies with over 30 years of experience and reputation. Our vision is to be a leader in the health-care and related fields — locally, regionally, and globally. It's our duty to provide the highest quality of goods and services with value for money.  The world can be a better place to stay if each of us contributes in a responsible way. Winner of global leadership award in health-care (2011) and Outstanding Business Growth Award (2019).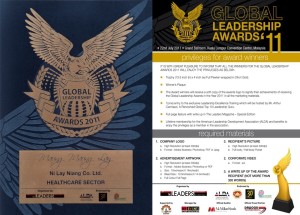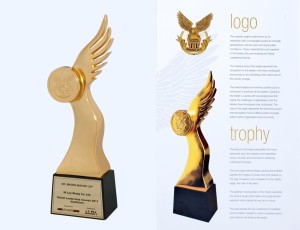 GRIFOLS Outstanding Business Growth Award 2019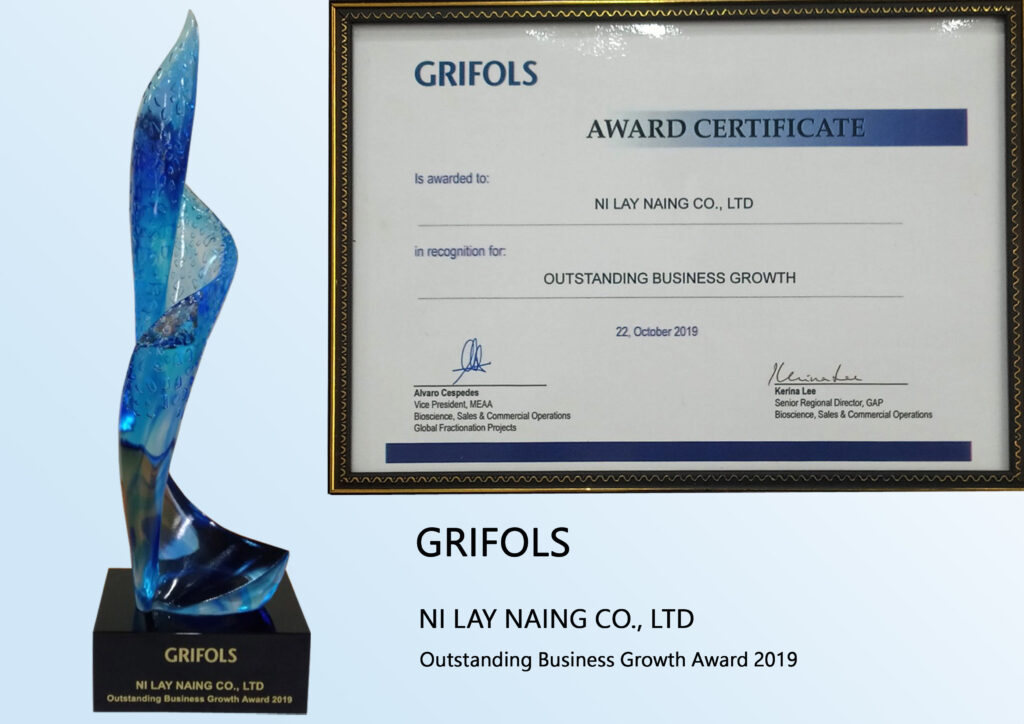 ISO 9001:2015 Certification of Registration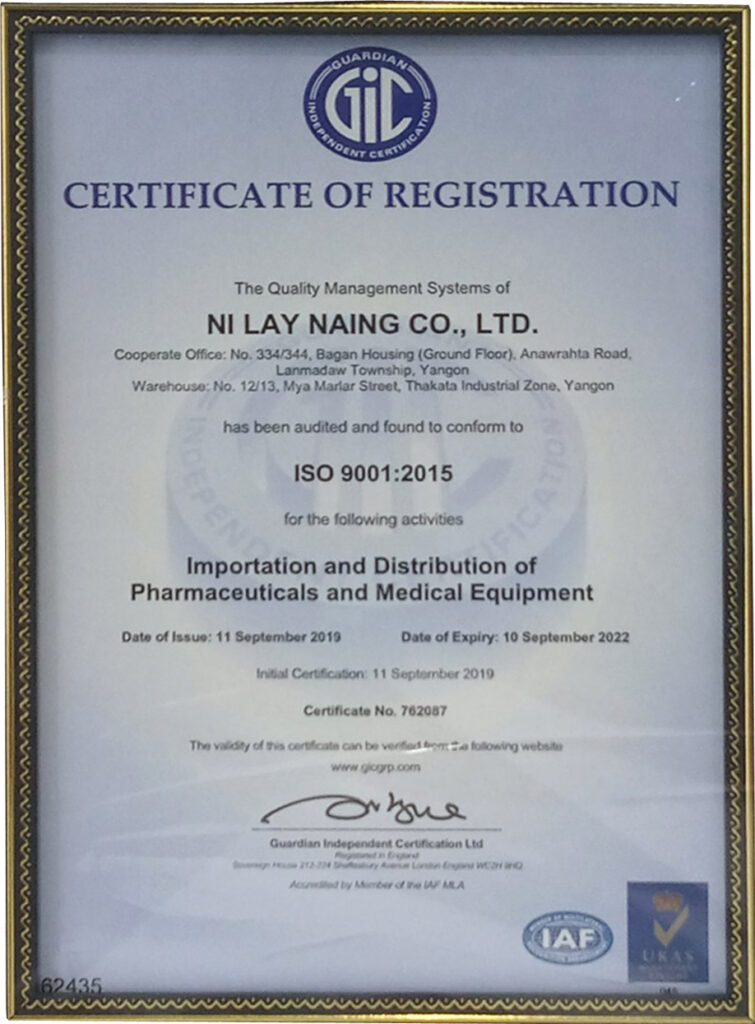 Our Trade References
Ministry of Labour, Immigration and Population.
Ministry of Commerce, Myanmar.
Ministry of National Planning, Finance, and Industry.
Ministry of Health and Sports, Myanmar.
The Republic of the Union of Myanmar Federation of Chambers of Commerce and Industry (UMFCCI).
Myanmar Chamber of Commerce for Pharmaceutical & Medical Device (MCCPMD).